This time,I want to introduce you a single coil configuration tank vape atomizer with dual posts design. Auguse Era Pro RTA ,own it, you will have a super delicious experience.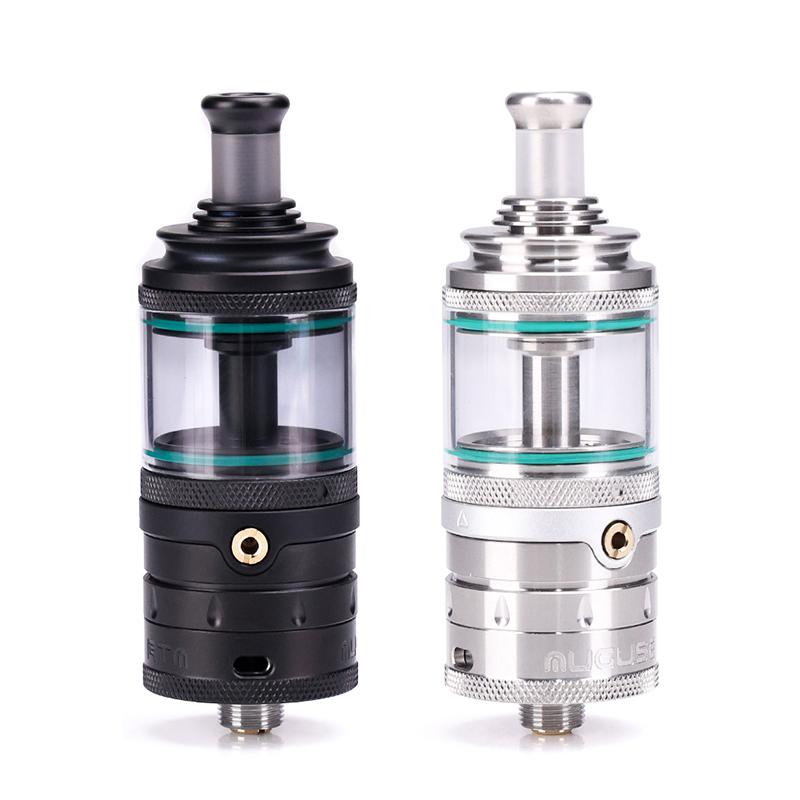 Auguse Era Pro RTA SPECIFICATION
Size:22* 59.7mm
Material:SS316 & Pyrex Glass
Capacity:4.0ML
AFC pin:20.8mm,21.0mm,21.2mm,2holeless
AFC ring:1.6mm*3.6mm, 1.8mm, 1.6mm, 1.4mm, 1.2mm, 1.0mm, 0.8mm
Thread:510
Auguse Pro is a durable stainless steel and thermostable glass tube made into a single coil RTA, the knurled carving on the top makes it look very textured.Auguse Era Pro RTA has a 4ml capacity for tong filling design and with a diameter of 22mm.
With bottom air flow and side air flow systems, the Authentic Auguse Era Pro RTA features 4 customizable air flow dimensions for side air flow :0.8mm / 1.0mm(pre-installed)/ 1.2mm/non-porous air flow control pins (included), and comes with 3 x 1.0mm bottom air flow pins.
In addition, Authentic Auguuse Era Pro RTA features AFC rings and 7-stage airstreams :1.6mm x 3.6mm, 1.8mm, 1.6mm, 1.4mm, 1.2mm, 1.0mm, 0.8mm for your personal e-cigarette needs. With 510 threaded connections, the authentic Auguse Era Pro RTA comes with 1 x 0.86 ohm coils, 1 x 0.68 ohm coils, a great e-cigarette companion for most of your favorite mods.
Do you want to experience a more layered vapor, then click vapesourcing to deserve it.
You may also like: