Today,I wanna introduce you the latest Aeglos H2 Pod Mod Kit 60W launched by Uwell.It looks classic and has the smoot hand feel.How does it work?Let's take a look for it.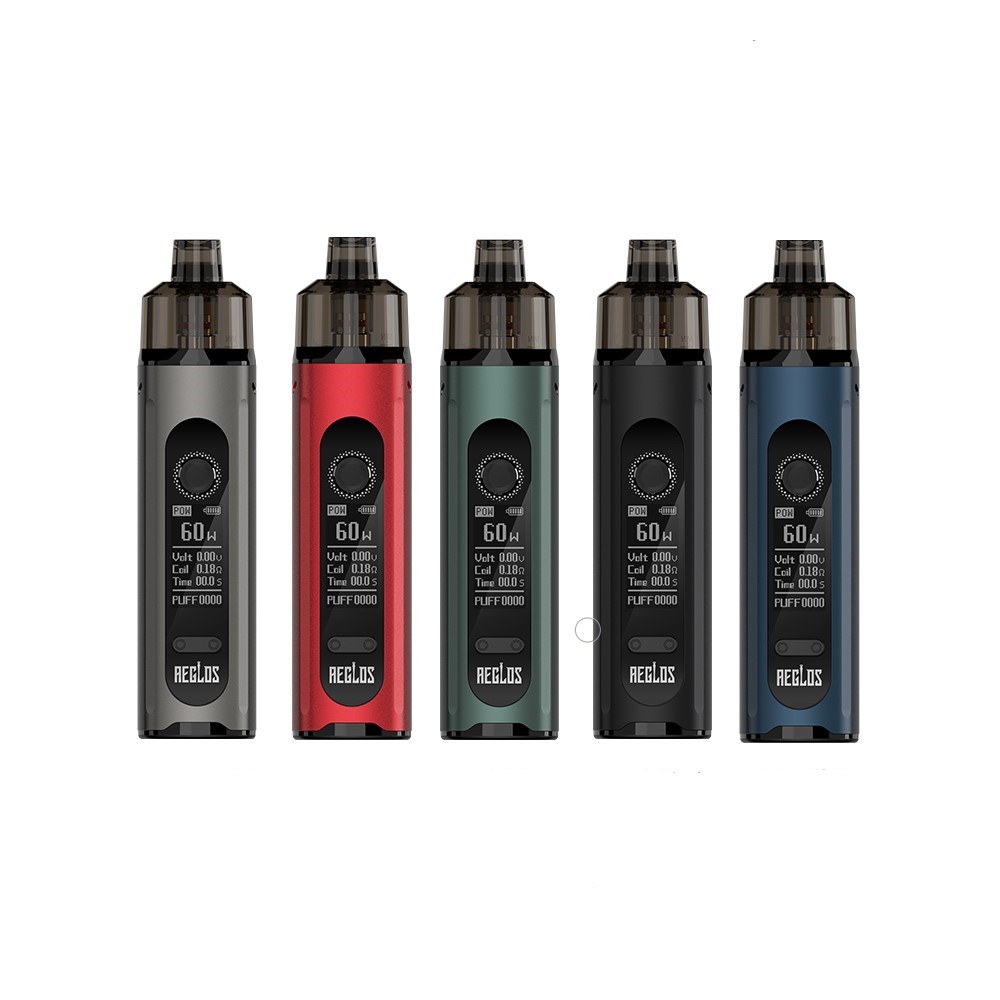 Uwell Aeglos H2 Pod Mod Kit SPECIFICATION
Screen Type:0.96″ OLED Display Screen
Size:27.5 mm * 27.5 mm *113 mm
Net weight:100g
E-Liquid Capacity:4.5ml
Battery Type:Integrated 1500mAh Rechargeable Battery
Output Wattage:5W-60W
Coil Specifications:0.18ohm AEGLOS H2 Coil 1.2ohm AEGLOS H2 Coil
Uwell AEGLOS H2 is powered by a built-in 1500mAh battery combined with a Type-C fast charging port for long vape times,the output is max 60W.It is a compact mod kit that you can take it everywhere and is also ergonomic.It adopts high quality, made of PCTG and aluminium alloy.
AEGLOS H2 features a 0.96″ OLED Display Screen to show you the vaping data clearly.
The Uwell Aeglos H2 pod is installed easily with powerful magnets.It has a 4.5ml capacity of e-liquid and is refilled simply via a bottom fiiling port.You may change the air intake to your favorite setting by rotating the pod.
The pack including the Aeglos H2 coils,even when heated, it produces a delicious vapor cloud.If you need learn more details,please visit vape store near me to get it.
You may also like: