Smok's RPM range has always been a hot vape and the just launched SMOK RPM 5 and RPM 5 Pro Kit are something to look forward to.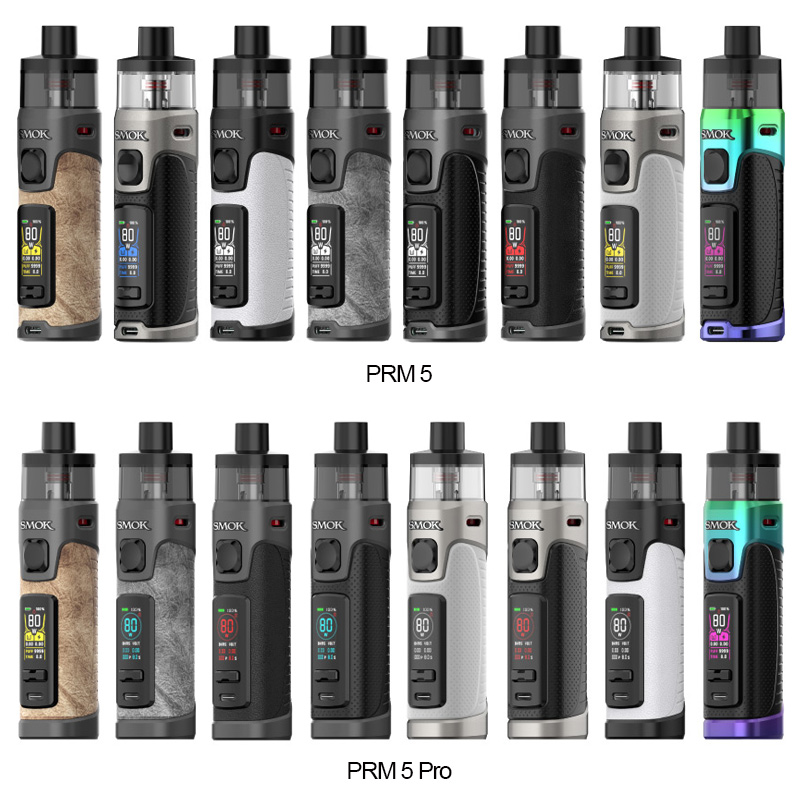 RPM 5 & RPM 5 Pro, your new go-to, which integrates vaping, aesthetics, and utility as a whole, are packed with amazing enhancements that extend the benefits of the RPM family and explore more highlights. Both internal and external battery versions are optional,providing up to 80 watts of sufficient power to sustain immersive vaping.
The 6.5ml RPM 5 Pod cartridges comes standard with two RPM 3 meshed coils to satisfy DL vaping enthusiasts. The RPM 5 series is gracefully designed to be portable and durable.
Experience quality at first look and touch with the sleek, circular design to create a smooth finish,which is truly something to hold and behold.
The Smok RPM 5 is powered by a 2000 mAh internal battery, while the Smok RPM 5 Pro is powered by a separate 18650 battery (purchased separately), but they can both deliver up to 80W. The RPM 5 Pro is a little larger than the RPM 5, so you can go with your personal preference.
RPM 5 gets its biggest upgrade of the juice capacity in the RPM series with an astonishing 6.5ml. They use the RPM 5 pod cartridge that is compatible with the RPM 3 Meshed 0.15 ohm Coil Pre-installed.No wonder that it tastes so nice.
Don't miss a good vape,go to vapesourcing.com to learn more details.