The Wotofo Profile Squonk Box is an electronic mod that is both versatile and robust. Bottom feeder vape fans will appreciate its ease of use and its large capacity of 7 mL . It will also be possible to use it as a double battery mod leaving aside the squonk , ideal for vapers accustomed to changing the type of vape or for anyone who would like to try their hand at the BF vape!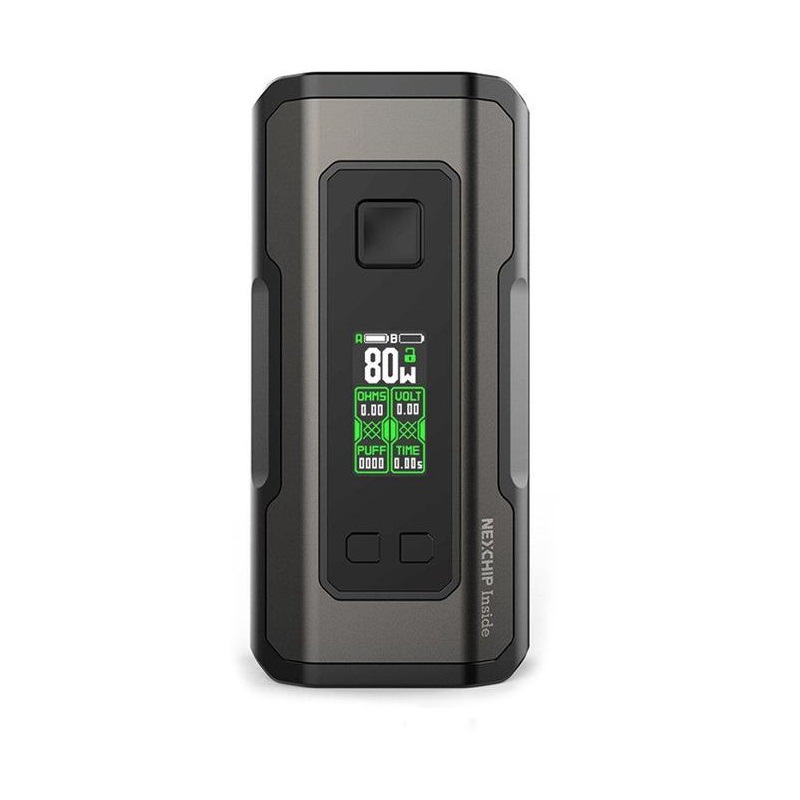 The Wotofo Profile Squonk box is dressed in a solid coating and a very pleasant design, visually as well as in the grip, the Fire button falls under the thumb. It will accept atomizers or clearomizers with a maximum diameter of 30 mm . The mod is equipped with a 0.96″ color screen which will provide all the essential information (charge level of the batteries), resistance value, power, etc.).
Wotofo's modular box has it under the hood. Indeed, it will be possible to use it in bottom feeder mode (BF / Squonk) by equipping it with an 18650 battery (in the left slot) and the 7mL BF bottle on the right. The box will simply recognize the mode used by the presence of one or two batteries. BF mode will allow power from 5 to 80 W. To fill the 7mL BF bottle, simply unscrew its cap.
The Wotofo Profile Squonk box, for which vapers?
Versatile, the Profile Squonk by Wotofo will be suitable for different profiles of vapers. It will allow, as its name suggests, to enjoy a quality bottom feeder vape with a large capacity of 7mL and a simple and intuitive use. This box has everything to please BF vape fans. Holders of a Profile atomizer will be delighted with the arrival of this box which will be flush with their favorite BF atomizer!
You may also like: