Trying to find the perfect one, for you, among the many vaping kits out there is not so easy. I've been on a bit of a quest as well, and with the VABR LINVO CUBO 10000's innovative features and cutting-edge technology, it's no surprise that this device has gained popularity among e-cigarette enthusiasts. In this article, we'll delve into what makes the LINVO CUBO 10000 disposable kit an outstanding choice for those looking for a top-notch e-cigarette experience.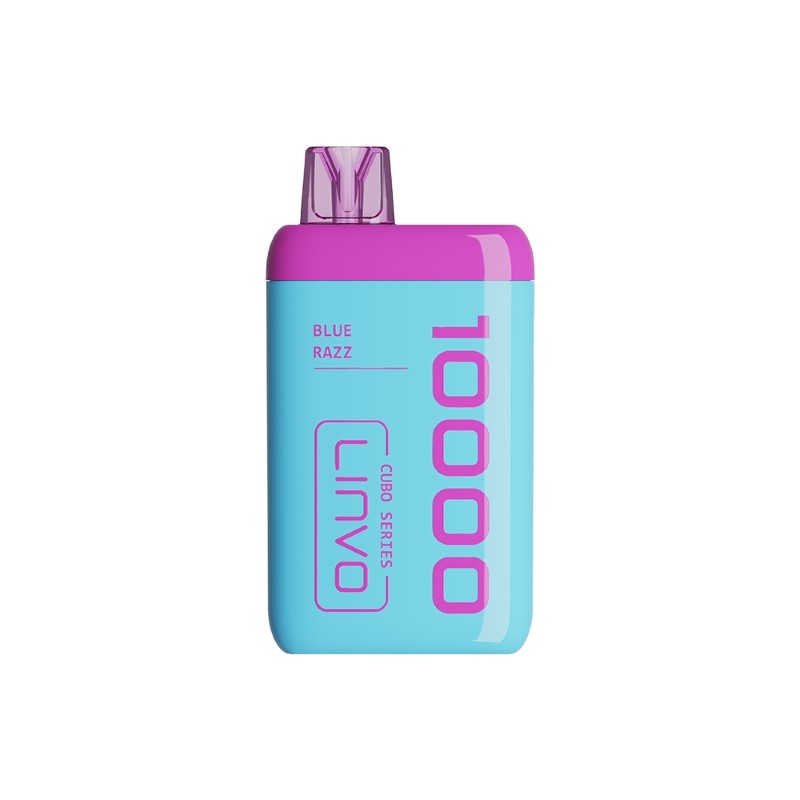 One of the standout features of the LINVO CUBO 10000 Rechargeable Disposable Kit is its dual mesh coil system. Unlike traditional coils, this advanced setup boasts two parallel 1.2ohm mesh coils, working in harmony to deliver an unbeatable flavor profile. Whether you're a fan of fruity e-liquids or prefer the rich taste of dessert-inspired flavors, this device ensures that every note of your chosen e-liquid is captured and amplified to perfection. Say goodbye to dull and muted flavors; the LINVO CUBO 10000 ensures that your taste buds are in for a treat with every puff.
Leakage issues have plagued many vapers in the past, causing frustration and wasting precious e-liquids. However, LINVO CUBO has addressed this problem head-on with its top-intake system. This innovative design guarantees a leak-free vaping experience, allowing you to enjoy your e-liquid without the worry of messy spills. Whether you're on the move or relaxing at home, you can count on the LINVO CUBO 10000 to keep your vaping experience clean and hassle-free.
The CUBO 10000 Disposable packs a punch with its 550mAh built-in battery. This robust power source ensures that you can enjoy approximately 10,000 puffs on a single device. Say goodbye to the inconvenience of frequent recharging or changing batteries. With the LINVO CUBO 10000, you'll have an enduring vaping companion that can keep up with your daily vaping needs.
Safety and quality are paramount when it comes to vaping, and the LINVO CUBO 10000 Disposable Kit does not disappoint. It features a food-grade PCTG oil container, ensuring that the materials in contact with your e-liquid are safe and free from harmful contaminants. This commitment to using high-quality materials translates into a healthier vaping experience for users.
Conclusion
In summary, the LINVO CUBO 10000 vape is a revolutionary vaping device that has set a new standard in flavor, convenience, and quality. With its dual mesh coil technology, leak-proof design, impressive battery life, and health-conscious components, it's a top-tier choice for vapers seeking an unparalleled vaping experience. Say goodbye to subpar vaping sessions and welcome the future of vaping with open arms. Try the LINVO CUBO 10000 Disposable Kit today at a vape shop online and elevate your vaping journey to new heights.