The iJOY Drunk Disposable Vape Kit is a convenient and hassle-free vaping solution that is perfect for beginners and experienced vapers alike. With a 13ml pre-filled vape juice, a 1400mAh battery, and a Type-C cable, this device is designed to last for a long time. It also has a 5% (50mg) nic salt concentration, which delivers a smooth and satisfying vaping experience.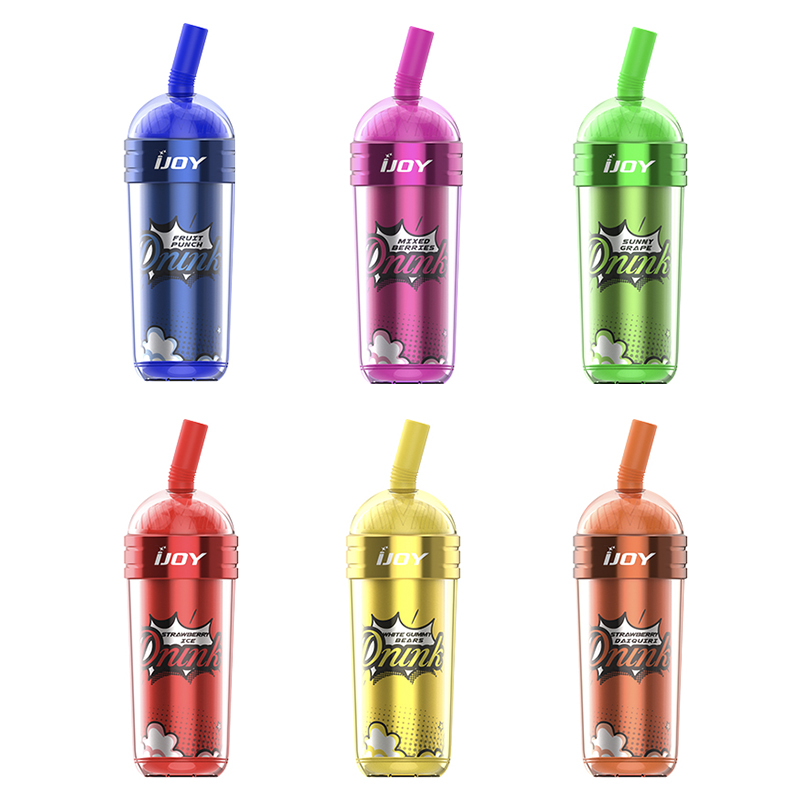 One of the standout features of the iJOY Drunk Disposable Vape Kit is its mesh coil, which ensures a consistent and flavorful vape every time. Additionally, this device is draw-activated, which means that there are no buttons to press. Simply inhale to start vaping!
Overall, the iJOY Drunk Disposable Vape Kit is an excellent option for those who want a hassle-free and easy-to-use vaping device. With approximately 6000 puffs per kit, it's perfect for those who are always on the go and don't want to worry about recharging or refilling their device.
You may also like: