Experience vaping like never before with the vozol star 6000 disposable vape, a cutting-edge device that promises an exceptional 6000 puffs of pure satisfaction. This disposable vape pen is designed to impress with its user-friendly features and unbeatable performance.
Satisfyingly Simple:
With its draw-activated mechanism, the vozol vape star 6000 puffs eliminates the hassle of buttons and settings. Just inhale and enjoy the smooth, flavorful clouds that this remarkable device has to offer.
Ample Juice Capacity:
Equipped with a generous 14ml vape juice capacity, the Vozol Star ensures long-lasting indulgence without frequent refills. It's the perfect choice for vapers who love extended sessions without interruption.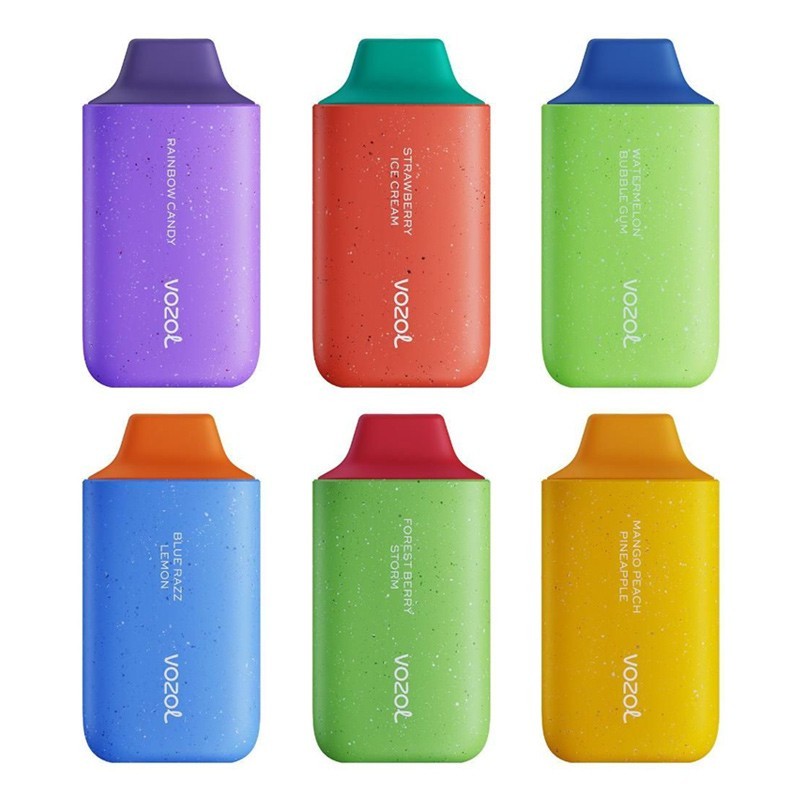 Revolutionary VAMT Mesh Coil:
The innovative VAMT Mesh Coil technology guarantees an enhanced vaping experience, delivering rich flavours and a satisfying throat hit with every puff.
Eco-conscious Design:
The Vozol Star is crafted with 65% PCR Material, showcasing our commitment to sustainability without compromising on quality or performance.
Long-lasting Battery:
Powered by a built-in 500mAh rechargeable battery, the Vozol Star ensures uninterrupted vaping pleasure. When the battery runs low, simply recharge it through the convenient USB Type-C port.
A Plethora of Flavors:
Indulge your taste buds with an array of delectable flavours, including Aloe Grape for a refreshing twist, Banana Smoothie for a creamy delight, Blackberry Passion Fruit Milk for a tropical escape, Blue Razz Lemon for a tangy zest, Cool Mint for a chilling sensation, Energy Blast for an invigorating experience, and Honeydew Punch for a fruity bliss.
You are welcome to a cheap online vape shop to learn about disposable vapes, and we also provide different kinds of vapes for you to select.
Hope You Also Like:
cotton candy rechargeable vape
bloody mary bm600