Freemax has released the Galex V2 Pod Kit. The aluminum pod system received upgraded cartridges with various mesh coils, natural cotton, and 3ml capacity.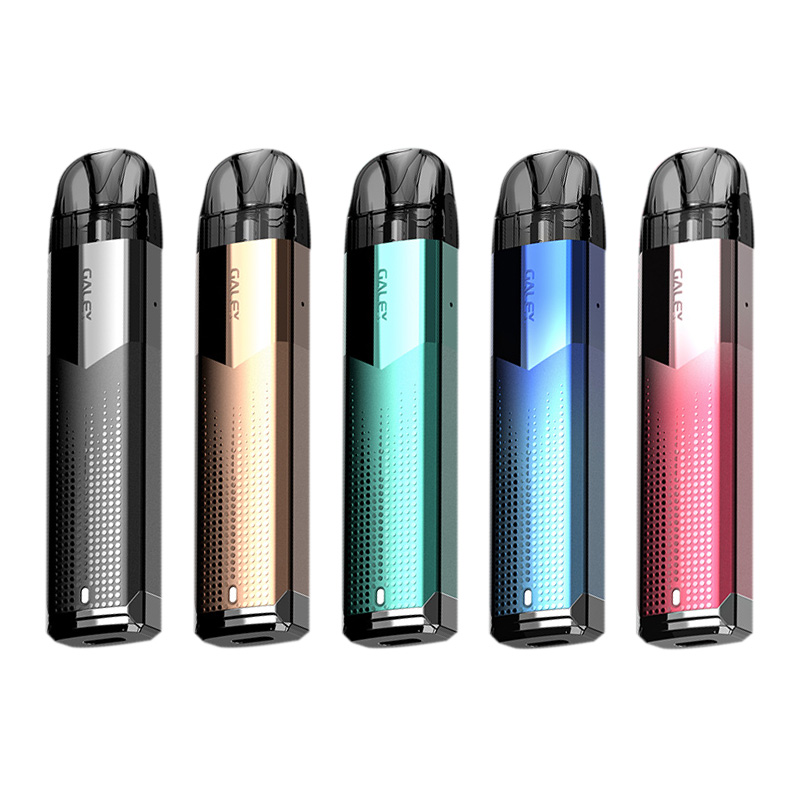 The sub-system was given a light, thin body, implemented in a familiar style without flashy innovations. The basis for the device was aluminum alloy. The color palette was diversified with five variations. The facade and backside were decorated with glossy ornaments and inserts.
In addition, a small color indicator was installed on the basis of the facade. The tops of the ends were perforated with small air intake holes. A charging port was placed on the cut bottom. The transparent cartridge was fixed with a magnetic connector. In addition to everything, a removable lanyard is provided, which is fixed with a ring.
The Freemax Galex V2 is powered by a built-in battery with a reserve of 800 mAh and produces a maximum power of up to 15.3 watts. The remaining charge level is displayed in green, blue and red in descending order. Charging must be done via USB Type-C. Ignition occurs during the tightening process.
Two replacement cartridges from the new series are provided with natural tea tree cotton, different meshes at 0.8 and 1.0 ohm, as well as proprietary FM SaltCoilTech 4.0 technology for the best taste transfer. The tank features an increased capacity of 3 ml and an accessible filling port located on the side of the tank, under the flap.
You may also like: uwell caliburn gz2 price