Eleaf released a new version of its mini kit, Eleaf Mini iStick 2 Kit uk, consisting of Mini iStick 2 box mod and GS Air 4 Tank.Eleaf has always been solid and compact, classic appearance to win people's hearts, and this is no exception.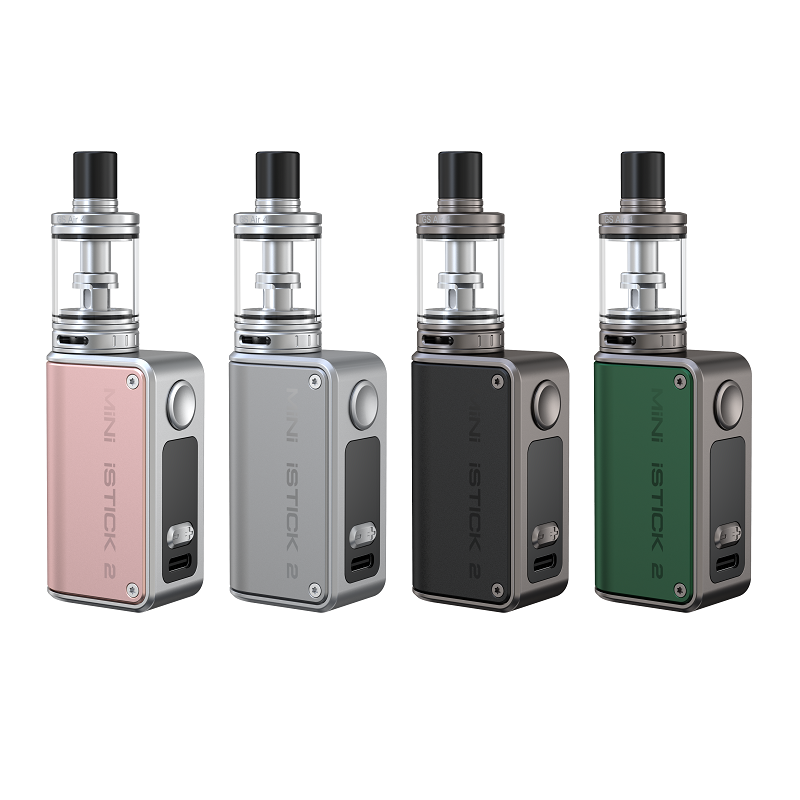 SPECIFICATION
Size:32.8mm x 21.5mm x 97mn
Battery Capacity:1050mAh
Tank Capacity:2.5ml
Filling Hole Diameter:3.1mm
Output Voltage:1-5V
Output Wattage:1-25W
Charging Current:5V/2A (USB-C)
Mini iStick 2 vape mod kit uk for sale successfully combines manual and automatic on one mod. You are free to choose between the button-activated and draw-activated mechanism depending on your e-cigarette style. (*Vaping activation mechanism is only available for GS Air 4 tanks). vw (variable wattage) or vv (variable voltage)?Mini iStick 2 offers both. Choose the one you are most comfortable with.
Using advanced AST steel technology, the Mini istick 2 features smart coil protection to avoid coil burning and other issues. GS air 4 cans, 2.5ml capacity is enough for daily use; Air flow can be adjusted at the bottom, according to your preferred pumping habits, just rotate the ring.If you like it,please click uk vapesourcing.
Quick Link:https://vapesourcing.uk/eleaf-mini-istick-2-kit.html