Eleaf iStick P100 kit is a variable wattage vape kit, it is a sophisticated design and has a 3400mAh battery that can fire up to 100w. istick p100 comes with 2 coils, 0.2ohm and 0.4ohm mesh coils, both look a decent size and the wicking ports are nice and large. Generally speaking, it is recommended for most people.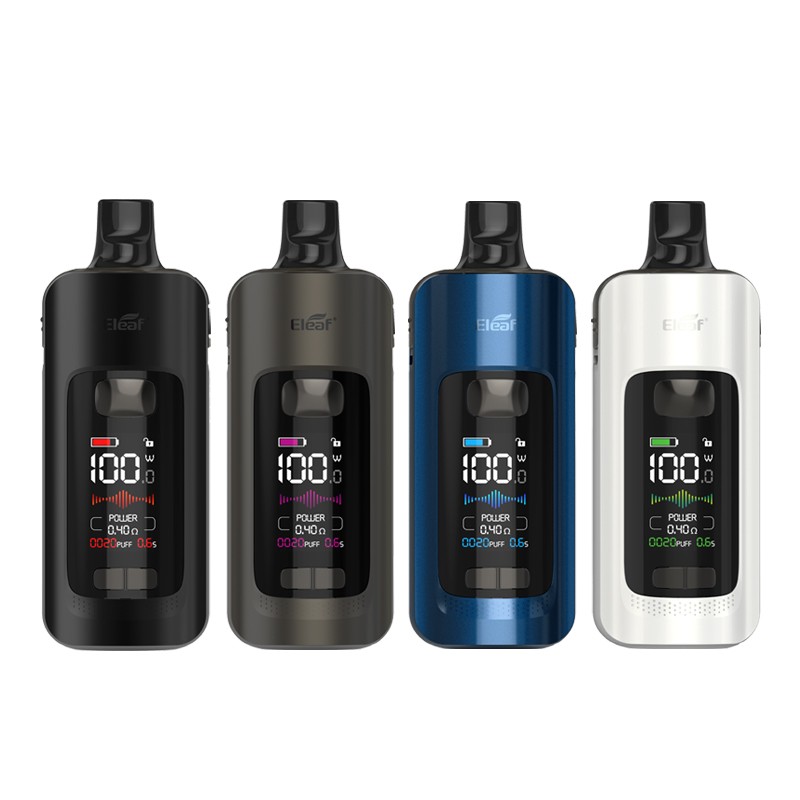 Here are the reasons:
The iStick P100 mod is made of zinc alloy with an internal 3400mAh battery, it is a lot heavier than pretty much all pod systems. The TFT Screen is exceptionally clear and easy to read and navigate, even in direct sunlight there was no issue. The pod is pretty large. The design hides the pod really nicely inside the chassis so you don't see the silicone while in use.
The airflow is a proper sub-ohm DL draw, very airy indeed. The 0.4Ω coil for RDL but this simply wasn't possible, the eleaf P100 is a one-trick pony when it comes to airflow which is a shame, but if you like a full-on open airflow then the P100 should satisfy you.
The battery capacity and this made istick p100 one of the best DL pods for a full day vaping, I used it moderately and I was just into day 3 before it needed recharging, I would easily trust the P100 for a full day of heavy use, something I would usually use a dual cell mod/tank for as most sub-ohm pods simply don't last the day.
I will score: 8/10 for Eleaf iStick P100. And you can buy it from https://vapesourcing.uk/eleaf-istick-p100-kit.html