Enjoy Ultra Disposable Vape 9000 Puffs, the perfect vaping companion designed to satisfy your cravings with style and convenience. With an impressive puff count of up to 9000, this extraordinary device ensures a long-lasting vaping journey that keeps you satisfied day in and day out.
Unmatched Flavor Selection:
Indulge in a compelling range of flavours carefully crafted to tickle your taste buds. From the irresistible blend of Strawberry, Raspberry, and Cherry to the refreshing burst of Lemon Lime, each puff takes you on a flavorful adventure.
Dive into the icy freshness of Red Apple Ice or experience the succulent sweetness of Juicy Peach. With options like Mr Blue, Blk Jac, Grape, Blueberry Cranberry Cherry, Pineapple, Blueberry Sour Raspberry, and classic Cherry and Strawberry Ice, there's a flavour for every palate.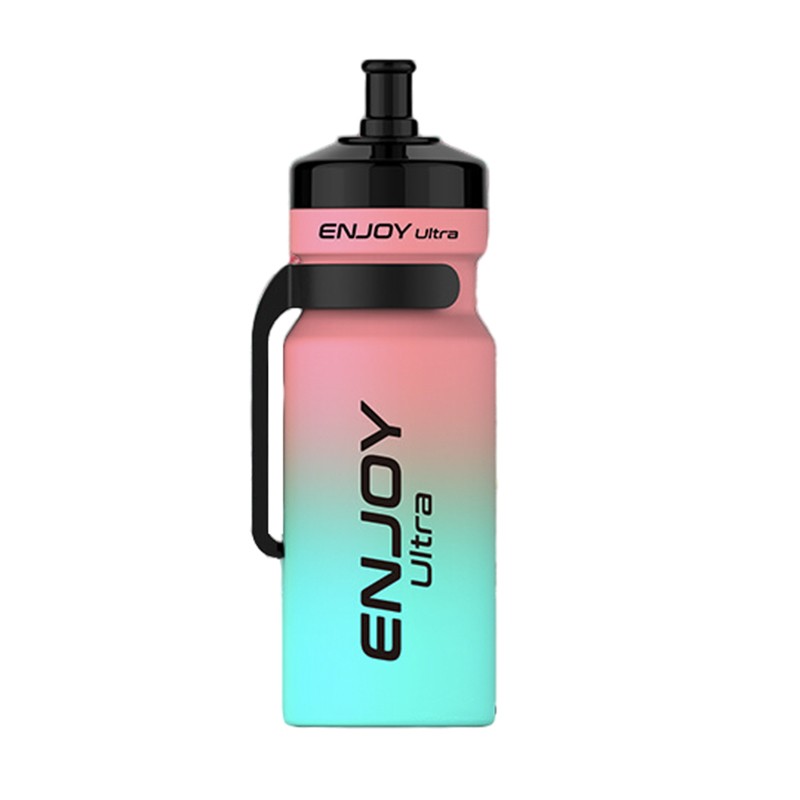 Built to Last:
Crafted with precision and durability in mind, enjoy ultra vape 9000 puffs boasts a solid build quality reminiscent of a sleek water bottle. Its ergonomic design offers a comfortable hand feel, ensuring a pleasurable vaping experience whenever you reach for it. The device's adjustable airflow feature allows you to customize your draw to suit your preferences, providing optimal satisfaction with every puff.
Convenience at Your Fingertips:
This vape device offers reliable, long-lasting performance with a powerful 650mAh battery and Type-C Rechargeable capability. Never worry about running out of battery again! The added carry clip on the side allows you to conveniently attach it to your pants pocket or everyday carry bag, ensuring it's always within reach when you need it most.
Enjoy Ultra Disposable Vape 9000 Puffs delivers a seamless vaping experience that combines impressive longevity, superior flavour, and effortless portability. Elevate your vaping game today and experience the pinnacle of satisfaction with Enjoy Ultra Disposable Vape 9000 Puffs. At the best vape shop online, hope you can find your favourite vape.
You may be curious about:
vaporesso luxe xr max vape kit
caliburn a3s