This time,I will introduce the Airis Quaser Wax Vaporizer to you.It looks like a pen,slim and portable.There are much more colors for you choose.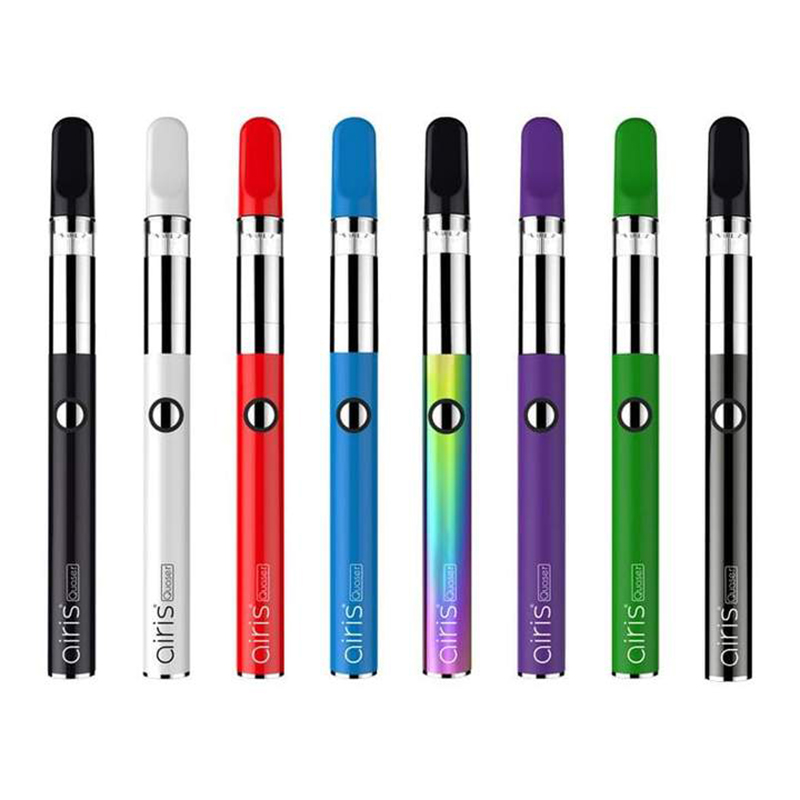 Airis Quaser Wax Pen SPECIFICATION
Battery:350mAh internal battery
Resistance:1.8ohm
Output:3.4-4.2V
Size:11 x 128.5mm
In the Quaser heating room, you have a built-in stainless steel DAB tool that can be connected to the mouthpiece for easy replenisher anytime, anywhere.Hold down the single control button to begin heating your material. Sintered quartz coils provide an increased surface area for your material distribution, leading to more even heating and impressive vapor quality.
Airis Quaser Wax best vaporizer for sale has an LED power indicator light around the Quaser button, allowing you to easily monitor your voltage Settings at a glance. Every time you change the voltage setting, the LED blinks or when the device is heated, it will glow in one of three colors to show its current output. (3.4V green, 3.7V blue, 4.2V red)
The Quaser's high-grade battery is produced with a durable 350 mah capacity that will hold you all day. It also features an innovative preheat mode that uses low output to preheat cartridges before use. Once you press the power button twice, the Quaser starts heating up, for up to 10 seconds at a time, followed by a series of different LED colors.Get it from best online vape store.
Quick Link:https://vapesourcing.com/airis-quaser-wax-vaporizer.html